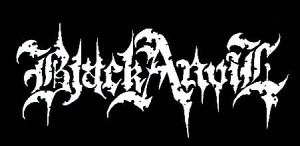 BLACK ANVIL: Hail Death, their 3rd studio album, is out now.
A blasting onslaught of bestial riffs and scathing vocal torrents, the nine-minute track opens what is inarguably the band's most lethal and ambitious manifestation to date. Captured at Magpie Cage Studio by J. Robbins, Hail Death remains true to the band's roots while still transcending them in a way that weaves all of their seemingly contrasting influences into an amalgam of heavy music that's as original as it is devouring.

Hail Death, which comes adorned in the sinister cover art of Metastazis (Behemoth, Alcest, Black Dahlia Murder). Via Relapse Records. Recommended for iniquitous souls who worship at the altars of Celtic Frost, Metallica, Bathory, Watain, Emperor, Marduk, and Deströyer 666.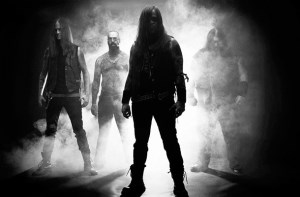 Talk a little bit about your band. For people who don´t know you.
Black Anvil: We are Black Anvil from New York City

Why did you decide to play Black Metal?

B.A.: Wasn't a decision. Was a calling.

Did you have any influences in your life that made you decide to form a band?

B.A.: Getting into music from an early age & always searching thru my mothers records... this is for sure the case for all of us, with minor differences.. all made us want to be musicians at early ages.

You have 4 members, how did each of them come into the band ?

B.A.: The band started as 3. We have been a brotherhood for quite some time. We recently recruited a fourth member, as it was necessary due to the progression in the writing of Hail Death. In order to present it properly in the live setting.. we needed a fourth member.

"Hail Death" is out now, What Does Your new album Say About You?

B.A.: Hail Death tells a story. One has to read the lyric and get involved in order to gain an answer for that question.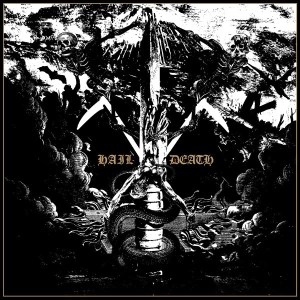 What have the reviews been like so far?

B.A.: From what we can tell, good. But.. the opinions of others aren't something we care to waste our time on. The fact is, WE are proud of our work.

Is There a tour in the horizon? And will you becoming to Europe?

B.A.: Yes, we start the touring cycle in the fall. We will probably see Europe in the winter.

Who would you like to Perform with?

B.A.: Does't matter. We don't do this to perform with others. IT is great when we can share a stage with some allies, as we have a good amount.. but this is about us.

Which band have you most enjoyed sharing a stage with? Who would you most like to play with in the future?

B.A.: Our brothers in Urfaust, Tombs.. Watain, Marduk. Have been some greaat bonds made over the years. As i said.. sharing the stage with allies is always great. But, we infect however we must. With or without.

Have you got any interesting stories to share with your fans?

B.A.: No.

Is there anything you would like to say to your fans in Europe?

B.A.: HAIL DEATH!