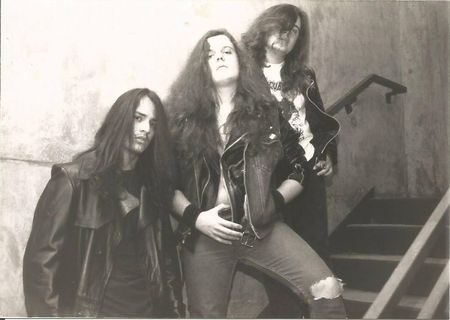 Serpent Temptation, the 1988 debut by New Orleans death/thrash pioneers OPPROBRIUM (formerly known as Incubus) will see a deluxe reissue for the first time in nearly thirty years! Released at the height of extreme metal's reign, Serpent Temptation has since been rightfully hailed as an underground classic for its innovation and ferocity. Undoubtedly one of the heaviest records of the 1980s, the album has now been remastered by Brad Boatright (Sleep, Obituary, etc) and includes four bonus tracks from the band's 1987 demo plus an extended booklet.
Because of this reedition we talked with Moyses M. Howard drummer for Opprobrium, for knowing more about it, about all is going on in the band and future plans.
1. First of all, for the people who don't know the band, can you give us some basic information about you?
-The band was founded in February 1986 under the name Incubus, then in 2000 we changed the band name to Opprobrium because the rap-metal band Incubus from California had trademarked the name plus we wanted to avoid any confusions between the fans of the 2 bands. We have 4 studio albums, many reissues over the past 2 decades and now we recently re-released our original debut album SerpentTemptation from 1988 worldwide through Relapse Records for the first time in nearly 30 years.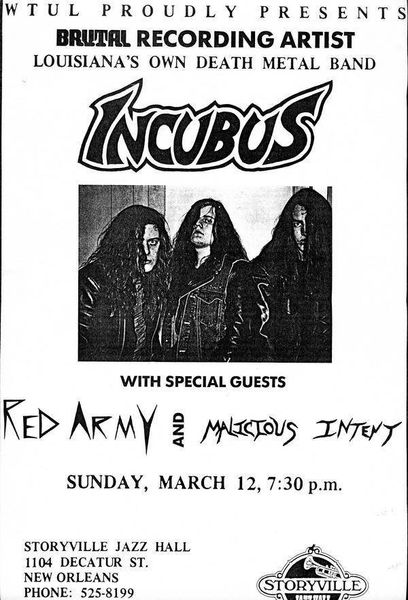 2. What were your influences when you founded the band?
-To name a few; Black Sabbath, Rush, Iron Maiden, Genesis, Judas Priest, Agnostic Front, Motorhead, and many more underground metal and hardcore punk bands.
3 Tell us more about the name change in 1999 from Incubus to Opprobrium.
-We changed the name in 1999 to avoid any confusion between us and the other band from California, also they trademarked the name so we couldn't use it no more.
4. Right now you re-edited the first Incubus LP "Serpent Temptation" via Relapse Records, why did you decide to do this?
-We had to bring back our original debut album due to popular demand, for almost 30 years our fans has been asking us to re-release it, and now finally in almost 30 years the album is out and they can find "Serpent Temptation' (1988) available everywhere. We are very excited about the 'Serpent Temptation' reissue (Out now. Release Date: January 15, 2016 via Relapse Records).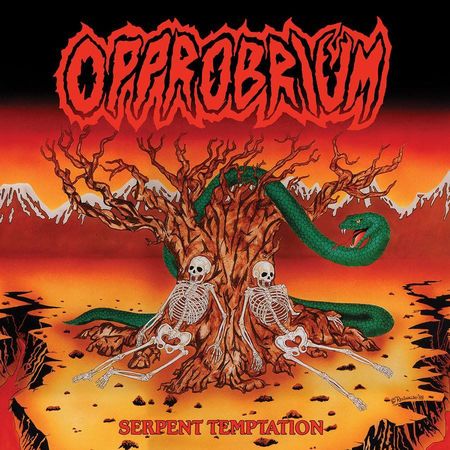 5. The cover is the same but of course, with your new name/logo - which other differences can we found in the re-edition?
-We tried to keep as original as possible with the 1988 release, the album has been released on LP and cassettes in the '80's, but it's the first time now that it's been released on CD's and on Digital format. We are very happy with the 'Serpent Temptation' reissue. The remastering sounds awesome. Relapse did a great job on 'Serpent.'
6. Talking about releases…you released "Mandatory Evac" in 2008. What about new material, are you writing new songs?
-Yes. It's been nearly 8 years since we released 'Mandatory Evac' and it;s time now for a new Opprobrium album. All the new material is complete, and it's fantastic! It took us 3 years to write the new material for the next record, the new stuff will be epic, it will be one of the most brutal, and technical albums from Opprobrium. We will be recording soon and it should be out sometime this year (2016), we don't have a release date yet.
7. What about your relation with Relapse Records? Tell us how it started and your hopes and expectations for the future.
-We were looking for label to re-release 'Serpent Temptation' (1988) and they were very interested.
8. After talking about releases is the time for talking about touring, what are you plans? Tours, festivals?
-We don't have anything planned right now. 2016 marks the band's 30th anniversary, so it would be really cool to combine a 30th anniversary tour with the "Serpent Temptation' 2016 re-release. I think the fans would love it.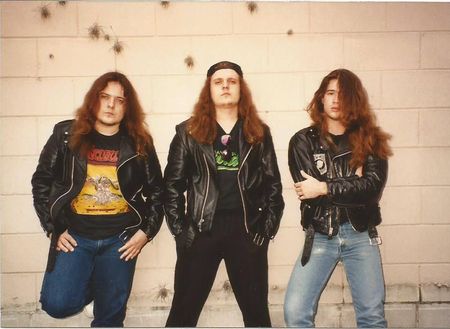 9. What do you think about the metal scene nowadays, around underground and not so underground bands?
-The scene nowadays is much stronger and solid then back in the '80's and early '90's.
10. Any interesting story you want to share with your followers?
- I can't remember any right now.
11. Last words.
-Thank you so much for the interview and for having us here. Opprobrium would like to thank Static Age for the support! We really appreciate it! Also greetings and thanks to all the Opprobrium death metal fans around the planet for their support over the years!
Thank you so much!
Thanks to Opprobrium and Relapse Records!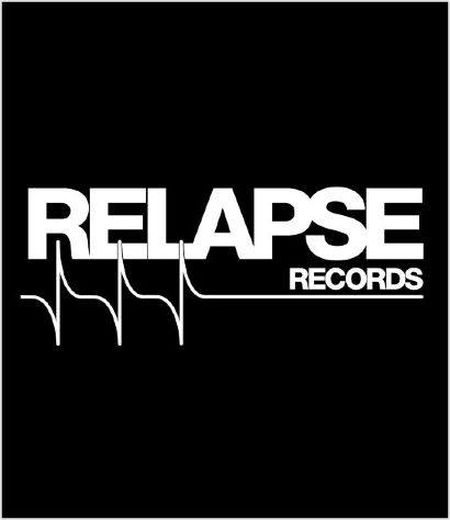 Thank you so much!