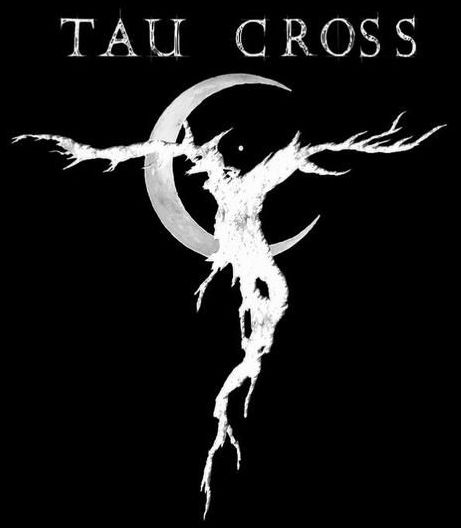 TAU CROSS is comprised of a pedigree of musicians including Amebix vocalist/bassist Rob 'The Baron' Miller, Voivod drummer Michel 'Away' Langevin, Misery guitarist Jon Misery and War//Plague guitarist Andy Lefton.
Interview with Rob Miller:

Fani Nadki: How did you start with this project, being members from so different band and living so far from each other?
Rob Miller: I had been looking for people to get involved with this for around a year when i finally talked to Andy and Jon about the songs, I had tried quite a few people, some well known guitarists too, but everyone seemed to be too busy, I was almost ready to give up when I chatted to Andy and asked him if he and Jon would be interested, after that Away was in touch to see if I had any material that I was working on that he might be able to add to, good timing!

FN: How could you define Tau Cross - not just about music style - about the way it works between the members. About songwriting and composing music.
RM: It seems to be very Egalitarian, I wanted it to allow each person to bring themselves into the mix without too much overall control, it was like making a painting with four different artists and just allowing it to take a natural form, I wanted to trust in the process itself.

FN: You all play in bands before and currently, like Amebix, Voivod... So, this band is defined like a "supergroup". How do you feel about that?
RM: Well, that is a bit tongue in cheek, in the U.S i think it is a more acceptable term than in Europe, there has been a bit of a reaction in some places, but I also find that quite funny, it kind of turns the tables onto the people who want to argue that there cannot be a Supergroup tag on Tau Cross because we obviously don't qualify, so it is amusing too see people get their knickers in a twist over a simple label. Once this album is out there TC will become simply a Band, but one that is established now, I didn't want to use the term Project, as this is something I see as continuing into the future now.

FN: We can find very different styles on this album but they all mix in perfectly. How did you make that work?
RM: It was not a self conscious decision, these were simply songs that I was writing as a follow up to Sonic Mass initially, I wanted to open out and expand on the ideas and writing from that album as well as really experimenting with things that just felt honest to me. There was some initial trepidation about sharing some of these songs with the other guys, but they 'got it' straight away which was an enormous help.

FN: About the album: You're receiving the first reviews and opinions now. Are you happy about reactions?
RM: It has been an overwhelmingly positive response to something that is essentially a D.I.Y recording done under difficult circumstances for very little money, I think we have succeeded far beyond our expectations.

FN: The production is perfect both for the heavier tunes and the acoustic sections. What can you tell us about the process of recording and production?
RM: As mentioned above, everything was very D.I.Y.we shared a dropbox, Away tracked the drums in Montreal and Jon/Andy made a recording studio set up in their basement, I recorded the bass and vocals in my office room at home and we mixed everything above my friends Forge just along the coast. We could have done things a lot more professionally but we had no money to do so, the result is very pure, no affectations or peripheral bullshit.

FN: Which are your favourite tracks on the album and why?
RM: As the writer i like all of them, but I do have a weakness for the slower and more thoughtful pieces, Hangmans Hyll, Sons of the Soil and Midsummer are my personal favourites, because they all have a very visual element, and allow access to a storyline.

FN: About the future plans....could there be any problems about schedules and such because most of the members are playing in another band? Do you have any tour planned?
RM: We intend touring early next year, it may not be a long set of shows but we will see what can be done, I am hoping that we can do Roadburn at the end of that too. Away has quite a lot of work on with Voivod, but everything is very relaxed between us all, so we shall see what makes the best sense.

FN: How did come to sign up with Relapse? Why did you choose this label?
RM: Brad Boatright was a mutual friend, I sent him the demo after that was finished,we got declined by another couple of labels first of all and he does some Mastering for Relapse so really pushed this over their table saying 'you must hear this', I am very glad he did.

FN: Anything else you want to tell us about?
RM: Well, we do intend playing live as soon as possible, in the meantime we are writing new material at a shocking rate, so more to come. And also a big thank you to the people who have helped this whole thing to fruition.

Thanks to Rob from Tau Cross and Frank from Relapse Records!!!