Founded in small Belgian municipality of Beveren in 1995, death metal merchants Aborted went from underground heroes—debut album, The Purity of Perversion, cut right to the proverbial bone—to heralded genre leaders by the time they had released their fifth album (and first for Century Media), Slaughter & Apparatus: A Methodical Overture. Initially inspired by Carcass, Suffocation, Deicide, Morbid Angel, and Slayer, as well as being informed by horror movies like Hellraiser, Re-Animator, and Evil Dead, Aborted's musical and visual vision was perfectly aligned to death metal's core axioms. And that still holds true today.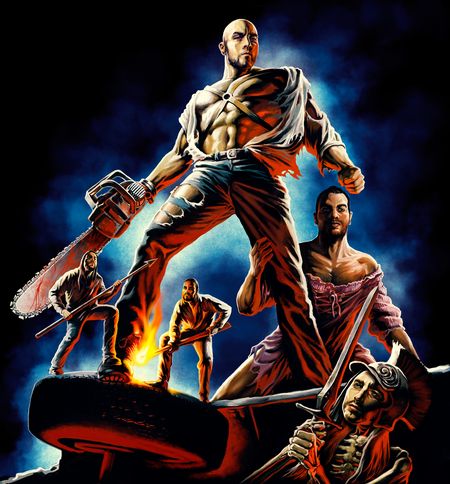 1.Retrogore is out next April 22nd Tell us more about the production, songwriting…
We started writing in the beginning of last year, but most of the album was written after we finished "Termination Redux" EP, everybody in the band contributed; we get five people writing, so equal amount of effort from everybody. And, like usually, we spent about 20 days at the Kohlekeller Studio. Recorded and mix the album from start to finish.
2. Talking about thematic of the band; how important are video games and horror movies in your lives?
Pretty important, what I mean; all of us are bunch of fucking nerds, so; this is clearly a big part of our lives. We all play either computer or consoles. I think everybody in the band has the PS4. And horror films has always being a big part of the band clearly from all the stuff we have been doing, specially the new band pictures , the band paintings. It is all like we went back to the golden age of horror, that awesome period that was the 80's.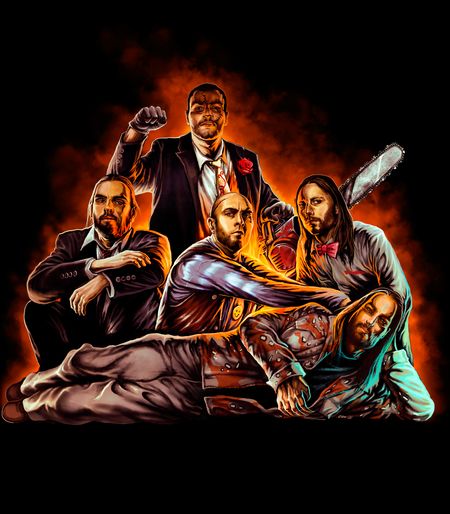 3. Talking about the artwork around the band let's talk about the artwork from "Retrogore". Christopher Lovell made it so; tell us more about your relationship with him.
It is the first time working with him but I have been a fan of his work for a really long time. We finally go to work together and I actually let him do whatever he wanted. He came up with something amazing. I think it's one of the artworks we are the most proud of. The bands paintings were done by Coki Greenway, an artist from Indonesia. And we've been working with him for a couple of years so he does most of our merch designs. And he did the current job turning us into 80's horror movie posters.

4. Talking about your Label, Century Media. How did you start working with them, tell us about the future.
We started working with them around 2005 I think. Is when we signed the first contract. The first album with them came out 2007 "Slaughter & Apparatus: A Methodical Overture". When you work with somebody for that long it becomes more than a just work connection. We are friends of many people at the label, and they are great people. They are still friends of the music and they've been helping the band. I mean, we just re-resign a new contract after we did four albums so, we are definitely happy I would say.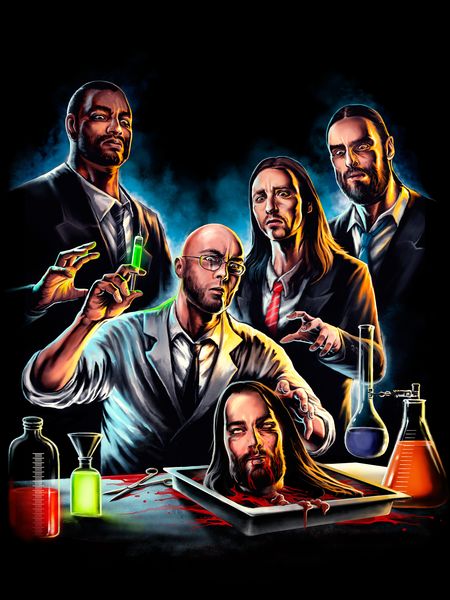 5. The band was founded on 1995 and you had the 20th anniversary last year. How did you celebrate it?
We celebrated with the release of "Termination Redux" EP which was suppose to come out the end of 2015 but was delayed, came out in January. But that was basically our celebration, have a little EP for the fans with an old song that we re-did and a bunch of new songs and a little teaser for the upcoming album.
6. Talking about the several changes Aborted line-up suffer along your history. What about the current line-up. Are you ok with it, is going to work for the future?
We've been in a stable line-up since 2012, the drummer is been with us since 2010, JB our bass player since 2008 and Mendel joined in 2012. The only new guy is Ian who joined a couple of months ago. Is really good Ian and Ken have been friends for over twelve years which is also why we took him in the band, of course he is a great musician but first it was important to have somebody that really fit the band personally as well, so, when you get somebody that was actually friends with one of the band members for twelve years and they've been in bands together, clearly you know it is not going to be a problem personality-wise.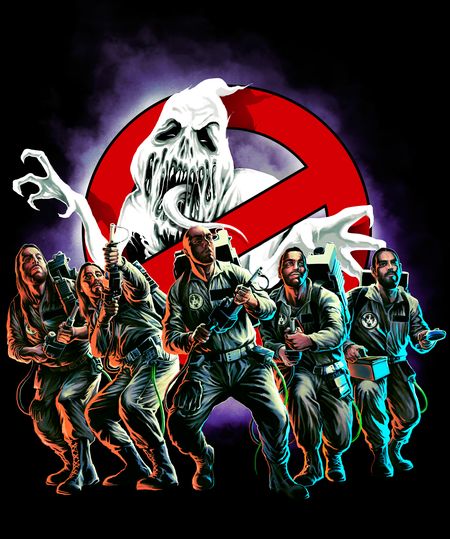 7. What is your favorite Aborted album and the one you like least.
The one I like least is Strychnine for sure. And the one I like the most it's between the new one, Necrotic Manifesto and Goremageddon I guess.

8. What about after releasing the LP, are you preparing any tour as headliners? Where?
It will be in Europe.
We will tour either the U.S. or Europe at the end of this year, if we don't do Europe at the end of this year we will be doing it early next year.
9. Any name of any band who is going to tour with you?
I cant't really say that yet.

10. Around festivals?
We are playing few festivals. The first one we are doing is SWR Barroselas (Portugal). It is actually on the release of the album. There is a whole bunch we are doing, like Brutal Assault… I just don't know the schedule by heart, sorry.

11. Anything you want to add?
Just check out the album, we are very proud of it. We think, it is Aborted but is a bit different again, so check it out and come to see us on tour!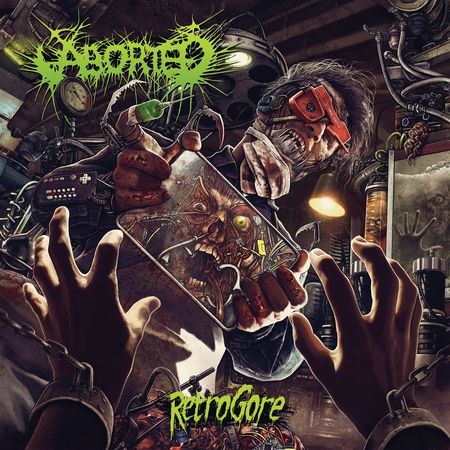 Aborted "Retrogore" (43:23):

01. Dellamorte Dellamore (00:51)
02. Retrogore (04:17)
03. Cadaverous Banquet (04:12)
04. Whoremageddon (03:29)
05. Termination Redux (album version)(03:27)
06. Bit By Bit (04:03)
07. Divine Impediment (04:18)
08. Coven Of Ignorance (03:42)
09. The Mephitic Conundrum (03:18)
10. Forged For Decrepitude (02:41)
11. From Beyond (The Grave) (04:22)
12. In Avernus (04:36)

Aborted Line-Up:
Sven De Caluwe: Gurgloroth
Mendel Bij De Leij: Flesh Upon The Razor Wire
JB van der Wal: Nocturnal Pulse
Ken Bedene: Hymen Blaster
Ian Jelekis: Immaculate Resection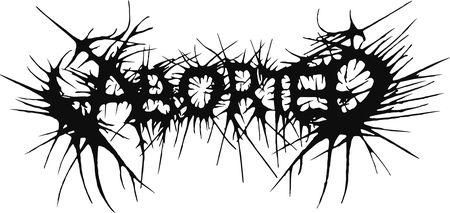 Aborted online:
www.goremageddon.be
www.facebook.com/Abortedofficial
instagram.com/abortedmetal
twitter.com/abortedmetal
www.youtube.com/user/abortedbelgium
Discography (only studio albums):
The Purity Of Perversion (1999)
Engineering The Dead (2001)
Goremageddon (The Saw And The Carnage Done) (2003)
The Archaic Abbatoir (2005)
Slaughter & Apparatus: A Methodical Overture (2007)
Strychnine.213 (2008)
Global Flatline (2012)
The Necrotic Manifesto (2014)
Retrogore (2016)
FANI NADKI